Lincoln Southeast

High School




Class of 1970
Once a Knight, always a Knight!

Welcome to the official website of the
Lincoln Southeast Class Of 1970
SAVE THE DATES!! June 12-13, 2020. Our 50th class reunion is just around the corner. It will be held at the Embassy Suites in downtown Lincoln. Click on the 50 Year Reunion navigation link on the left for details and sign up.
If you missed the 40 year class reunion held at the Lincoln Country Club then you missed one heck of a party! Photos and videos can be found in the Photo Gallery (click here).
Keep us informed if you move or if you know where someone is that's on the Missing Classmates page (navigation link on the left). Visit this website periodically to see what's new.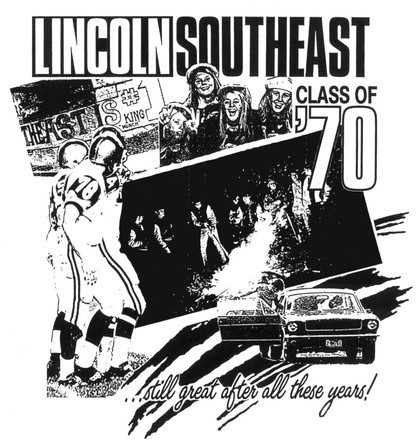 LSE Fund For Excellence
As a member of the Lincoln Southeast Class of 1970, you can make a donation to your alma mater that will help Southeast High School fund activities and programs such as art and music enrichment, field trips, staff development and guest speakers. Click here to make a tax deductible donation